>
Home
>
About Us
Our Pastor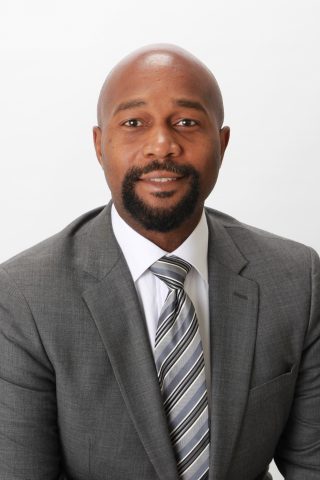 Trevor Barnes, Jr., was raised in Oakland, California.
At the age of 17 he felt the call of God on his life.
This call led him to Oakwood College (now University),  in Huntsville, Alabama, where he completed a Bachelors of Arts Degree in theology.
He then moved to Berrien Springs, Michigan where he complete a Master of Divinity degree at Andrews University.
Throughout the course of his ministry Trevor has served as the youth pastor of the Fresno Westside SDA church, the Associate Pastor of the Sacramento Capitol City SDA church, Appian Way Seventh-day Adventist Church in El Sobrante CA and Northside Seventh-day Adventist Church. 
He is passionate about evangelism and has led his congregations to do creative forms of outreach in the community. 
He is married the love of his life, Jasmine and they have two children, Nia Ann Vivica Barnes and Trevor Douglas Barnes, III.
Trevor's motto is Philippians 3:13-14
"Brothers, I count not myself to have apprehended: but this one thing I do, forgetting those things which are behind, and reaching forth to those things which are before, I press toward the mark for the prize of the high calling of God in Christ Jesus."